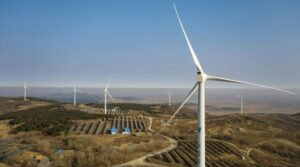 Following recent news that Amazon AMZN -2% had become the world's largest purchaser of renewable electricity, growing focus on the need for sustainable operations continues to drive the market in corporate power purchase agreements (PPAs). In 2020 corporations bought nearly 24GW of clean energy.
Research published by BloombergNEF (BNEF) showed that corporations purchased a record of 23.7GW of clean energy in 2020, up from 20.1GW in 2019 and 13.6GW in 2018. According to its 1H 2021 Corporate Energy Market Outlook, clean energy contracts were signed by more than 130 companies in sectors ranging from oil & gas to big tech. Amazon was the leading buyer of clean energy in 2020, announcing 35 separate clean energy PPAs in 2020, totalling 5.1GW.
While the US has dominated the market for some time, the need to implement sustainability strategies across operations is seeing an expansion in other markets.  While companies announced 11.9GW of corporate PPAs in the U.S. in 2020, corporate PPA volumes in the Europe, Middle East and Africa (EMEA) region nearly tripled, from 2.6GW in 2019 to a record 7.2GW in 2020.
Corporations also purchased record clean energy volumes in the Asia Pacific (APAC) region, announcing contracts for 2.9GW of solar and wind. Taiwan established itself as a major corporate clean energy market in 2020, with companies signing PPAs totalling 1.25GW. Taiwan's market should be supported by a new policy that requires companies with an annual load above 5MW to buy clean power. Also, the island has a high concentration of large manufacturers, many of which are feeling pressure from their customers to decarbonize.
Source: "Corporate Electricity Purchases Will Drive Clean Energy Growth", Forbes