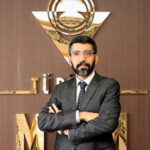 Acting President of TÜBİTAK Marmara Research Center (MAM) Dr. Osman OKUR is also the Acting Director of MAM Institute of Chemical Technology since his appointment to the Institute in 2019. He served as the Deputy Director of MAM Energy Institute from 2014 to 2019.
He has national and international studies in the fields of energy storage systems (fuel cells, battery technologies), boron technologies (boron-based material usage in energy sector), fossil-fuel combustion/gasification technologies (coal/biomass combustion-gasification-liquidization), reaction engineering, reactor design and energetic materials.
Dr. Osman OKUR got his BS and PhD degrees from Hacettepe University Chemical Engineering Department. He is married with two children.  He has a good command of English.